How to Avoid the Most Common Interview Mistakes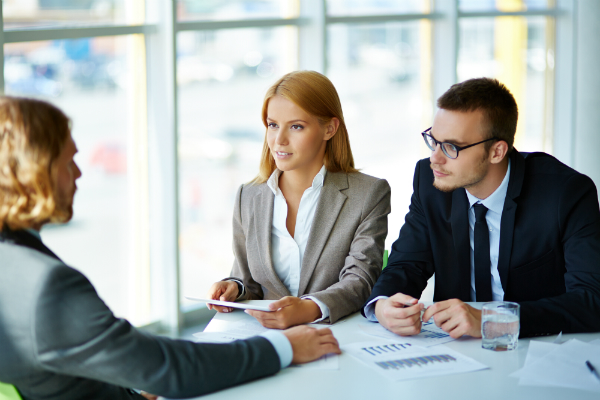 In an interview you must prove yourself and your skills, while remaining likable and energetic. Job interviews can be tough, but it is important not to let a simple mistake keep you from you dream job.
Whether you are meeting a potential employer in-person or talking over the phone, a job interview is your chance to make a positive first impression. Attend your meeting with confidence by researching proper
interview etiquette tips
and knowing what not to do to ensure you make the best impression. A perfect interview can provide a pathway into your future, but making any of the following mistakes may hurt your chances of getting the position.
One-Size-Fits-All Resume
Repeatedly editing a resume may be tedious, but you should adjust it to highlight experience and skills that are relevant to each specific position. Highlighting specific tasks you have done, will help make your resume stand out.
Professional Punctuality
It goes without saying that you should not be late to an interview, but it is also important that you don't arrive too early. Job candidates who arrive up to 30 minutes early can be inconvenient to an office running on a tight schedule. Arrive with 10 minutes of extra time for your interview, as this will also give you time to clear your head.
Not Knowing What to Ask During an Interview
Preparing questions demonstrates your ability to plan and your interest in the company. It is important not to ask questions which make it seem like you have not done your research on the company. A job interview is also not the time to ask about promotions or raises, as it gives the impression that you may not really interested in the available job. Consider questions regarding the responsibilities of the job opening or company culture.
Forgetting Body Language
How you conduct yourself speaks volumes. Sit up straight, make eye contact and use a firm handshake. Try not to be nervous or talking too quickly when speaking. If you are prepared for the interview, your body language will come naturally.
Focusing on Yourself
Interviews allow hiring managers to determine whether you can help the company. Explain how you are the right employee, and why you are the right fit for their company. How can they benefit from your skills and experiences?
Not Following Up Gracefully
It is important to follow up after your interview to thank your interviewer and reiterate your interest in the job. A single communication is enough; anything additional or calling unexpectedly will be seen as overly aggressive and might even disrupt a busy hiring manager.
Do Everything You Can to Prepare for a Successful Interview
Sometimes part of properly preparing for a job interview means finding the right job openings for you. To learn more about how to nail your job interview or to find the right career for you, contact Apex Staffing at 501-801-7626 or send your resume to resumes@apexstaffing.net 
If you're looking for a new job, check out our Job Openings page + to see what's available. Apex Staffing specializes in connecting talented job seekers with high-quality, local employers. Our service is completely free for job seekers and we are always accepting applications.