April 2022 Workforce Report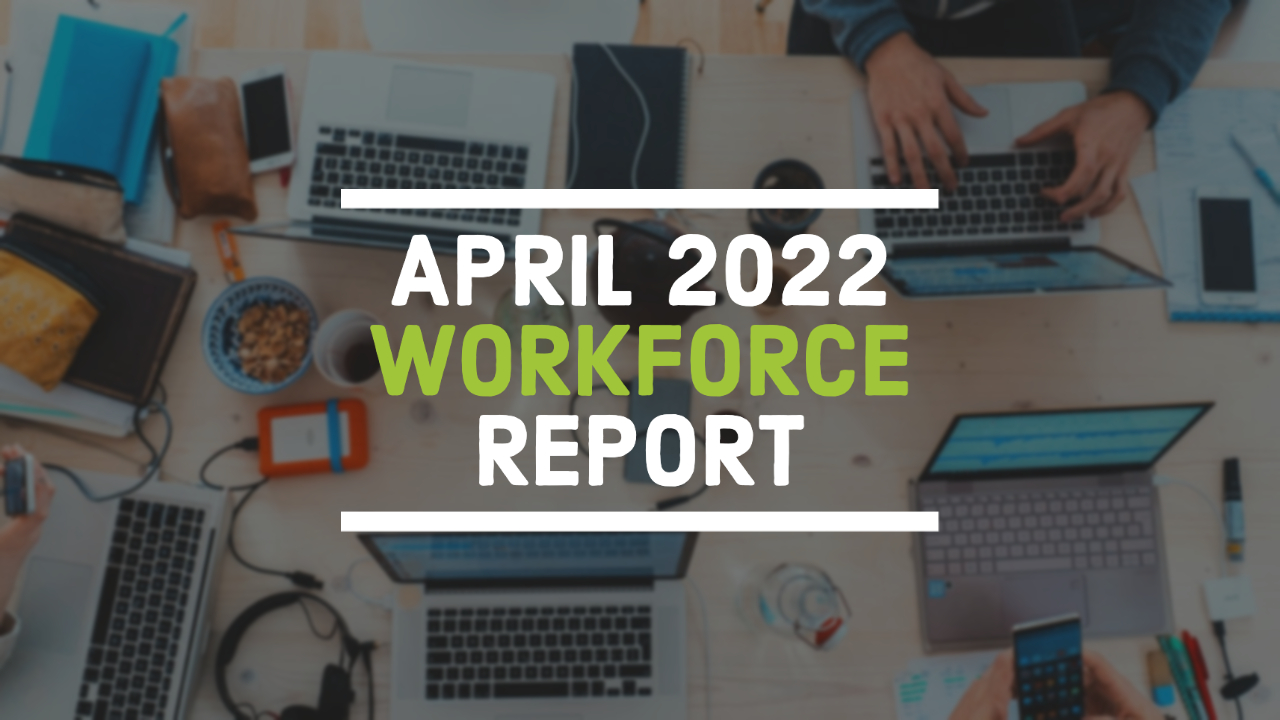 Workforce Report: LinkedIn has the Big Picture
Staying aware of what is going in the marketplace will be beneficial for you if you are in the job market. Once you have the big picture of what is going on, you can feel confident you are making the right decisions on your career search. Let's look at the April 2022 LinkedIn workforce report and what this means for job seekers.
Hiring Is Up
Businesses have stepped up their hiring and unemployment is at its lowest level in over 2 years. Across the board, hiring is up 3%. Turnover has reached an alltime high, thanks to The Great Resignation. With that, there are more jobs up for grabs. Jane Oates, President of WorkingNation stated, "All signs are that the pandemic is easing its hold on jobs and the economy." As it stands, the job market is remaining strong, which is a good thing for job seekers making career moves in 2022.
Industries Seeing Continued Growth
Whether you're entering the job market for the first time, or you're looking to make a career change, it's good to know who's hiring, as it could help save you a lot of time and effort. According to the LinkedIn workforce report, the industries with the most notable growth include Professional Services (3.7%), Wholesale (4.4%), Financial Services (3.2%) and Healthcare (2.5%). This is certainly something to think about if you are looking to change career industries. 
People Are on the Move
Due to the pandemic, growth trends in cities like Los Angeles and New York are going downward, while smaller cities are booming. The main reason being remote work is becoming more mainstream. With the cost of living going up, people are on the move and may also be moving closer to family.
Regardless of your industry, change is inevitable. Now more than ever, post-pandemic. Understanding the current job market trends will put you in a better position to recruit the best talent and stay one step ahead. If you are a job seeker ready to make big moves in 2022, reach out to a recruiter at Apex Staffing today!