The Great Resignation: How to Improve Employee Retention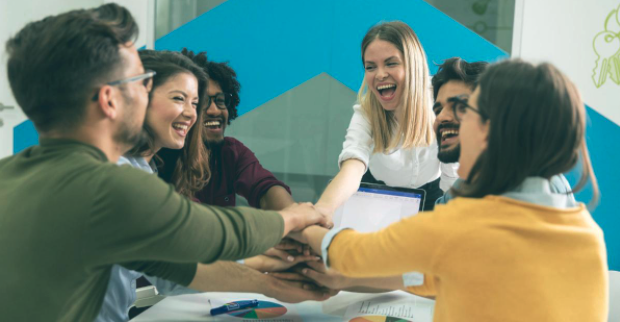 Let's face it, throughout the entire country, employers are struggling with employee retention. Companies that made it through the pandemic are now faced with a new problem: more than a quarter of their employees may leave. Recent reports show a record number of 4 million people quit or resigned from their positions every single month since last July. With job openings at an all-time high, businesses need to retain current staff, revamp hiring processes, and make themselves more attractive to new hires. If your company is finding this situation challenging, here are 3 ways to keep your best people with you and attract top new talent.
1. Make Each Day as Important as Day One
Research has shown that companies with better onboarding improve employee retention by 82%! The onboarding process is your first impression when engaging with a new employee. It is important to remember that once you get them in the door, it does not stop there. Remain engaged with your employees. Provide regular feedback and create a safe space where employees can ask questions and feel heard.
2. Offer Professional Development Opportunities
Investing in your current employees leads to a pool of new leaders within your company. Statistically speaking, employees who are offered advancement opportunities within your organization are more likely to succeed long-term than candidates brought in from outside of the business. Besides, it is more cost-effective to replace the lower-level position and advance your current team member who is already familiar with your work culture and processes. This shows you are invested in your staff and in turn they will invest in you.
3. Give Your Benefits a Boost
Employee turnover is expensive and now more than ever is the time to take action to avoid it. From health insurance offerings to paid time off, a solid benefits program can have a huge influence on your employees' overall engagement. We are starting to see employers offer 2 weeks PTO to start, which is much more desirable to a candidate than the group that makes you wait a year to earn 1 week. Take a hard look at your offerings, there are several ways to boost your benefits! 
Talk with your Benefits Administration partner about cost saving measures within your current healthcare plan for employees. 

Review 401k offerings, is your match competitive?

Update your PTO policy to prevent burnout and increase productivity.

Incentivize workers and create a friendly competition for a paid day off or offer employees their birthday off.
How Apex Staffing Can Help
Apex Staffing specializes in helping businesses of all sizes locate and retain the best candidates for their organization. Are you looking for top talent? Our team can help! We offer competitive pricing; replacement guarantees and over 20+ years in the industry! Contact us today!