Why It's Important to Have Questions for Employers in an Interview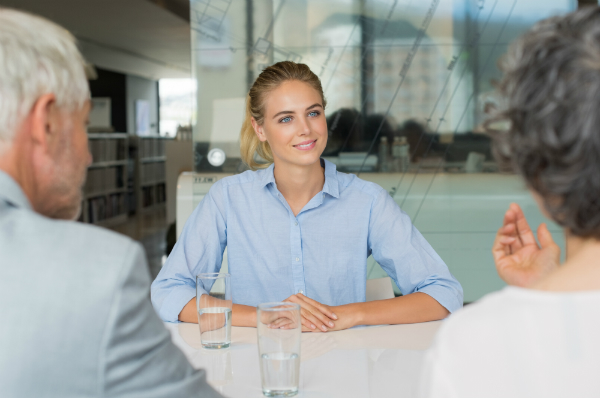 Job applicants often focus entirely on rehearsing answers to questions they will potentially encounter during an interview. Interviews, however, are not just about answering questions – they are about asking them, too.
Asking questions and knowing
what to ask during an interview
 is an integral part of a successful job search in Little Rock. At the end of an interview, you will likely be given the opportunity to ask a few questions of your own. In order to display your own interest in the company and open position, you should ask at least two thoughtful questions at the end of the interview, after asking if they have any other questions for you.
Although you only plan to ask two, it is always a good idea to prepare at least four questions in advance, in the event some of your prepared questions are answered during the course of the interview. You do not want to ask a question for which you already know the answer, nor should you attempt to think of thoughtful questions off the cuff under the pressure of the interview; both courses of action make a job candidate appear disinterested and less competent. The questions you pose to your potential employer give you a chance to showcase your existing knowledge of the company, your professionalism and work ethic, and your interest in the position.
What to Ask the Interviewer
Asking just any questions, however, is not a good idea. Ask the questions which will best highlight your talents and interest in the company. Consider questions such as:
How they define the company's or workplace's culture.
Which traits the perfect job candidate would possess and how you compare.
Ask about the company's hierarchy or pecking order. Find out how many supervisors you would have.
What your typical work day and responsibilities would involve.
Ask about the company's expectations for you in the position and how those expectations will evolve over time.
Which steps must be completed before the company would make you an offer.
Find out if the position is new. If not, ask why the previous employee left.
What Not to Ask the Interviewer
In addition to asking the right questions, be sure to avoid any incorrect or off-putting questions which might come off as insensitive or make you look like you have not done enough initial research regarding the open job position or the company. Avoid asking questions on these topics:
What the company does
Your salary or wage
Long work hours or overtime
Vacation days and benefits
Potential promotions or raises; you need to secure this job, first.
Intra-office conflict resolution
Questions about the interviewer's personal life
With enough preparation, you will be able to pull off an excellent interview, providing great answers and asking the right questions, all while exhibiting impeccable exhibiting impeccable etiquette. 
If you're looking for a new job, check out our Job Openings page + to see what's available. Apex Staffing specializes in connecting talented job seekers with high-quality, local employers. Our service is completely free for job seekers and we are always accepting applications.