Looking For a Job During the Pandemic? | How To Set Yourself Apart As an Applicant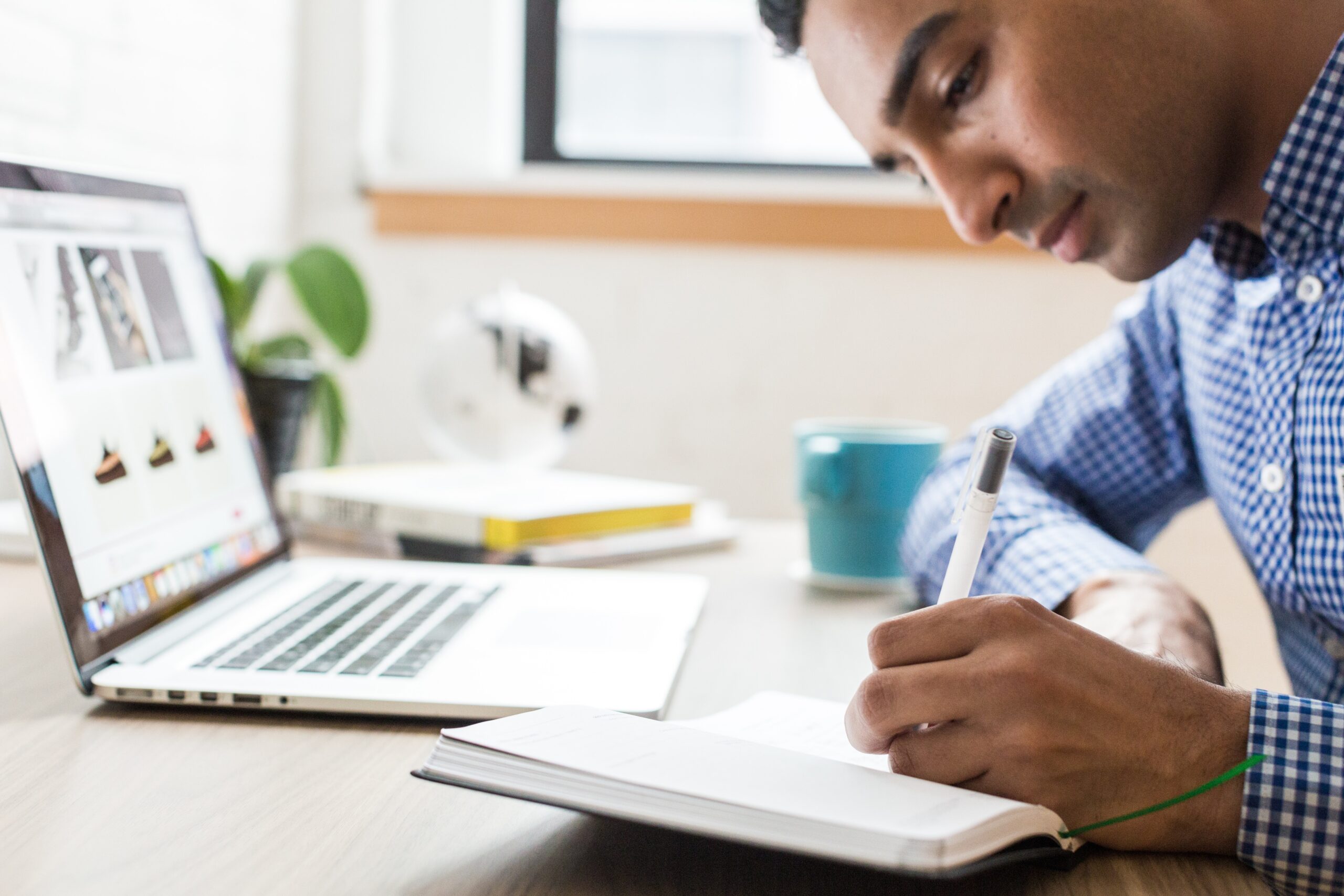 As COVID-19 continues to change the business landscape, hundreds of thousands of people have been displaced. With a 24% unemployment rate + competition for open positions is fierce and, as a job seeker, you have to do everything you can to set yourself apart as an applicant.
To help you prepare, we've compiled some of our favorite tips for beefing up your resume and landing that dream job!
1. Practice, Practice, Practice
With concerns for health and many people working remotely – including HR professionals – job interviews are largely being conducted by video + This presents extra challenges in an already stressful situation. It's harder to interpret reactions and see those body language visual cues that help us keep the conversation flowing naturally in person. 
And many people are uncomfortable on camera – it can feel awkward or intimidating. Not to mention the absolute horror of being able to see your own face while you answer questions and laugh at the recruiter's jokes – how could that not be distracting? Hot Tip: We suggest covering the section of your screen that has your face on it with a post-it note. It really helps keep you from staring at it. 
Whether it's the technology or your video presence that worries you, practice! Set up Zoom calls with friends and have them "interview" you + . Send them a list of questions and have them rate your responses. Ask people in your LinkedIn and Facebook professionals groups to have virtual "coffee dates" with you as further practice. The more you're on screen, the more comfortable you'll become. 
2. Focus On Your Transferrable Skills
With so much competition for jobs, you may have to consider looking outside of your industry for a new position. You may even have to consider a new career path altogether. Being flexible and creative with your skills and job requirements will help you tremendously in your job search. 
Forst, make a list of all you "transferrable skills." These are the skills you've developed over time that aren't job-specific. For example – if you've been in marketing for a long time, "media buying" is a very useful skill, but it doesn't translate well to other industries. Instead, think of the soft skills and general abilities involved in media buying – networking, building B2B relationships, negotiating. These are the skills that you need to focus on in your cover letters and resumes. 
Leadership skills, writing skills, communication skills, critical thinking, working well under pressure, ability to work in small groups, or with large teams… get creative and really think about what you have to offer beyond the day-to-day grind of the job description. 
And never be afraid to apply for a job you're not sure you're qualified for. Many jobs are completely specialized to that company's software, culture, products, etc. and they should train you in those things. What they're really looking for are the things that cannot be taught – hard workers, quick learners, and people who will fit in with their company's culture.
If you're making a massive shift in industries – say from banking to medical, or teaching to design work – don't be afraid to acknowledge that in your cover letter. Point out what you're capable of, give specific examples, and tie those to requirements in their job descriptions, their mission, and their purported company culture. 
3. Customize Your Resume and Cover Letter for Every Job
This is old advice, but you would be shocked at how few people follow it. It sounds like a lot of work (and sometimes it is!) but the level of thoughtfulness and determination that customizing your application shows will help you stand out in the best way.
Many companies use Applicant Tracking Systems (ATSs) – software that reviews your resume, scans it for keywords and experience, and sorts your resume before a person ever gets a chance to see it. To beat this system, all you have to do is read the job description carefully. Keywords like job title, skills, and responsibilities are listed right there.  
Obviously you shouldn't copy it word for word into your resume, but make sure that you're using the same terminology as the employer and integrate those keywords. Nearly 75% of ATS eliminations are due to a lack of requirements met – education level, job titles, skills listed, program proficiency, etc. 
You should also consider researching the company by looking through their website. Make sure you understand their service offering or product line. Read through the "Mission" or "Values" section of their About Us page and align the tone of your cover letter with that. If they value "Working well under pressure" and "Professionalism", you'll want to communicate differently than you would with a company that values "Bringing your whole self to work" and "Thoughtfulness". 
For more tips on how to develop the skills that 21st-Centry hiring managers are looking for, watch for Part Two in this series! You can also contact Apex Staffing online +  We specialize in pairing job seekers with local companies in the professional, medical, engineering, IT, and administrative fields. Check out our Job Openings page + 
4. Increase Your Skill Level
Now is the perfect time to get that certification, learn that coding language, or take a leadership course. Upping your skills is a great way to beef up your resume and impress hiring managers with your use or time and your level of dedication. Of course, if you're considering switching industries or careers, you'll need to make sure that you're investing your time – and possibly your money – wisely. 
Make a list of all the skill improvement opportunities available to you and then choose the one that would impress you most if you were a hiring manager. If you know that your old boss would have loved to hire someone who's an Adobe Suite wiz or who's Google Analytics certified, become that dream hire. 
Just be sure to highlight your efforts in your resume and cover letter! Let them know that you're using your time between jobs productively and that you're trying to challenge yourself to grow – those are very attractive traits for recruiters. 
For more tips on how to develop the skills that 21st-Centry hiring managers are looking for, contact Apex Staffing online +  We specialize in pairing job seekers with local companies in the professional, medical, engineering, IT, and administrative fields. Check out our Job Openings page +