The Secret to Building Positive Workplace Friendships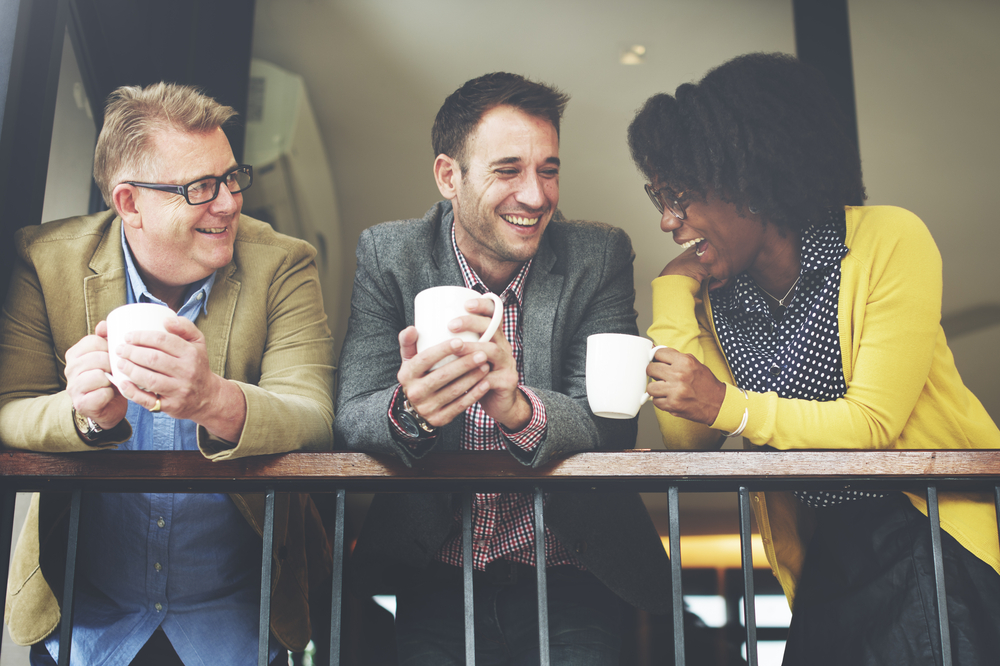 Did you know, as a full-time employee, you spend more time with your co-workers than you do your friends?
We decided to do a little research and found a Gallup Study with some interesting numbers concerning your career well-being and friendships at work. Just a few hours of social time improves the odds of having a 'good day' by 10%. It is totally normal to want friends at work and if you enjoy the people you work with it will only lead to happy (and more productive) days ahead. Here are a few ways you can boost your workplace friendships and increase the quality of the working relationships you already have.
Say Something
While it only takes a few seconds to say "Hello" or "Good Morning," you will find it goes a long way to improving office communication and it even makes your coworkers feel valued. Plus, it makes things less awkward when you need to collaborate later in the day.
Remain Positive
Previously we have shared about different personality types at work and how important a positive work environment is. Remaining positive builds trust among colleagues and eventually people will gravitate towards you in the workplace.
Work and Play as a Team
It is important to work well together as a team on an office project and it is equally as important to be able to play well together too. Get out of the office and get lunch or attend a team building seminar. Even things as simple as celebrating a coworker's birthday can help you accomplish your friendship goals.
Don't Be Clique-y
To ensure that you aren't the adult who just started a "Middle School Clique" at work, you must get to know everyone equally and put the same effort into everyone and not alienate. Be yourself, you are not going to click with everyone, but hey, at least you tried!
At its core, your workplace is simply a network of people. It is a great place to build life-long friendships and the better balanced the relationships become, the better the office will function. Be the friend you want to have at the office. Eventually, you'll form strong bonds that will lead to positive and successful work relationships.
Create the Best Version of Your Professional Self with a Perfect-Fit Position
If you're looking for a new job, check out our Job Openings page + to see what's available. Apex Staffing specializes in connecting talented job seekers with high-quality, local employers. Our service is completely free for job seekers and we are always accepting applications.