The Interview Questions an Assistant Should Master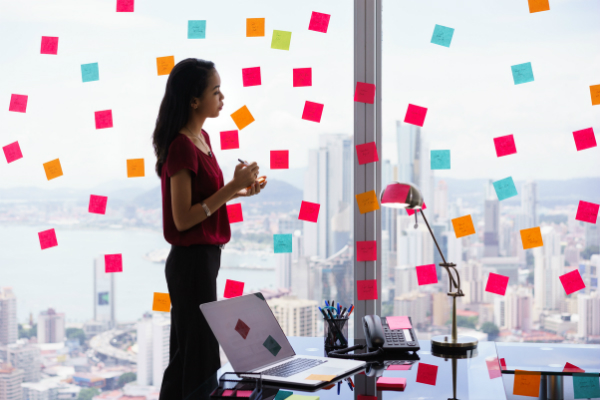 Interviewing for an administrative assistant job opening involves proving your ability and dependability to handle a lot of responsibilities.
When your
job title is an administrative assistant
, you can expect to have a lot tasks and responsibilities, such as ordering office supplies, completing data entry, greeting visitors, answering phone calls, and so much more. During interviews for this kind of job, employers are going to test you by asking certain questions that determine if you have the right skills. To make sure you're up for the challenge, prepare your answers to their toughest questions ahead of time. The following are some of the most important
interview questions for an administrative assistant
to answer and answer well!
How Do You Handle Stressful Situations?
Administrative assistants should be able to deal effectively with hectic or stressful situations. If you are asked this question, you can provide examples of how you have handled similar situations professionally. Some stress questions center on your temperament and common causes of stress, such as "What factors normally cause you stress?" Often, the interviewer is trying to figure out how easily stressed you are and whether the job or organization tie closely to your stressors.
A short, honest list of typical stressors that are unrelated to the job works best. You might say, "Uncertainty on completing a task sometimes causes me stress, but I typically focus on research and information-gathering to resolve this challenge." This answer also introduces a stress-coping technique, though you would not want to give this specific answer in a job with a high degree of uncertainty.
What Is Your Greatest Strength?
Okay, this is a big one. The best way to respond is to describe the skills and experience that you have which directly correlate to the job you are applying for. Be prepared to answer by making a list of the qualifications mentioned in the job posting. Then, make a list of your skills that match those listed.
This list can include education or training, soft skills, hard skills, or past work experiences. Narrow your list of skills down to 3-5 particularly strong skills. Next to each skill, note an example of how you have used that strength in the workplace.
What Is Your Greatest Weakness?
This is an important question that requires a careful response. Who wants to say that anything about them is weak? A better option is to discuss skills that you have improved upon during your previous job, so that you are showing the interviewer that you can make improvements when necessary. You can illustrate your initial level of functioning, discuss the steps you took to improve this area, and then reference your current, improved level of skill.
If you use this strategy, be sure not to mention that you improved upon a weakness related to the job for which you are interviewing– you do not want your qualifications for the job to be questioned.
What Do You Expect from Your Supervisor?
Use this opportunity to explain that you would ideally appreciate having a supervisor who helps you build your skills, improve your weaknesses, and make the most of your strengths. Do not use this opportunity to complain about supervisors you have had at previous or current jobs. You do not want to leave a negative impression on your interviewer, who could likely be your next boss.
Can You Handle a Complex Phone System?
Answering phones is a typical administrative responsibility, so interviewers usually ask about phone skills. You might say, "I understand that phone contact is often the first interaction that a customer has with the company, so I maintain a friendly, professional manner on the phone at all times." This makes it clear that you know how important phone contact is for a business. Then, talk about your past experience with phone systems, such as handling multiple lines, high call volumes, or difficult customers.
Do You Prefer Working as Part of a Team or Independently?
When you answer this question, keep in mind that the company you are interviewing with will most likely have you working with one or more other administrative assistants. If you are not sure whether you are more likely to be working independently or on a team, it is best to answer carefully. One of the best, and usually the most effective, answers is stating that you are equally comfortable working by yourself and working with others. Interviewers basically just want to know that you can put your head down and get work done, but that you also work well with different personalities across the office.
If you're looking for a new job, check out our Job Openings page + to see what's available. Apex Staffing specializes in connecting talented job seekers with high-quality, local employers. Our service is completely free for job seekers and we are always accepting applications.