How to Prepare for (and Ace) a Phone Interview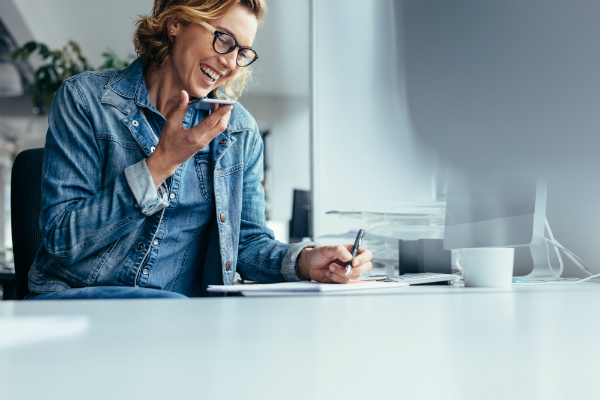 In a crowded job market with applicants from all over the world, employers conduct phone interviews to refine applicant pools prior to scheduling in-person job interviews. Sandwiched between the resume submission and traditional interview, applicants often make the mistake of overlooking the decisive phone interview.
When applying for a new job, every interaction with your potential future employer counts – from your resume and application to emails, phone conversations, and in-person interviews. With in-person interviews emphasized, applicants often dismiss other interactions, perceiving them as minor. We want you to ace every step of your job search; our
employment agency in Central Arkansas
reminds you not to dismiss phone interactions and interviews with a potential employer with the following phone interview tips.
You Should Treat a Phone Interview Like an In-Person Interview
Prepare for a phone interview with the same rigor you would a normal interview. This means doing some homework. Prepare answers to common interview questions about you, your background, the new job and the company. Research the company and the individual with whom you will be speaking, and prepare a few questions of your own. Be ready to calmly answer tough questions which the company's representative might ask to weed you out of the applicant pool, such as explaining employment gaps or frequent job changes.
A Phone Interview Is Just as Important As an In-Person Interview
Although they are different, a phone interview is just as important as an in-person interview, but the fact that it takes place on a phone call means you need to make a few special preparations prior to the phone call.
Record and listen to a mock interview. You cannot rely on body language to convey your tone over the phone. Listen to how your speaking voice sounds, how you answer questions, and the difference in tone when you smile while talking. Try to keep an even tone without sounding stilted. To sound confident avoid using speech fillers such as, "um," "uh," and "like."
Practice good

 

phone etiquette. Answer the phone with your name to avoid any confusion, and address the interviewer using their title (Mr., Ms. or Mrs.).
Prepare the perfect setting for your interview. Arrange a quiet space free from interruptions from children, pets, emails or other phone calls. Take the call at a desk or table where you can sit comfortably with a glass of water, notepad, pen and your printed application materials for reference during the phone call.
Now that you're preapred to make a good first impression over the phone, we encourage you to get as much help with the job search process as you can. For help determining the best job positions for you, we invite you to speak with an employment expert today by contacting us!
If you're looking for a new job, check out our Job Openings page + to see what's available. Apex Staffing specializes in connecting talented job seekers with high-quality, local employers. Our service is completely free for job seekers and we are always accepting applications.