How to Create a Positive Office Environment and Why It Is Important to Your Business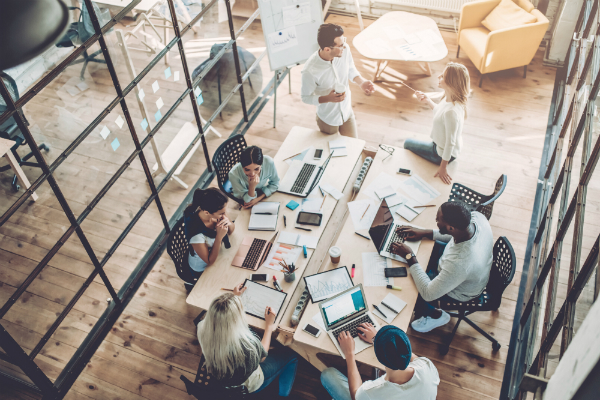 Negativity in the workplace stifles employees, slows production and can measurably hurt the bottom line. Proactively cultivate a positive environment to watch your staff excel and to see noticeable improvement around your office.
Our
staffing agency in Little Rock
knows that a positive business community is a healthy business community. With the right infusion of happiness in the office, our community's workplaces and professionals will benefit from motivated staff, increased creativity, energy and production, in addition to improved daily professional lives and boosted profits. With just a few adjustments, a little mindfulness and setting a great example, our commercial leaders, managers and business owners can create positive workplace culture to improve every aspect of the office and attract the
most qualified employees
.
Why Happiness in Business Matters
There are several reasons why it is important to keep your employees happy. Aside from the obvious – happiness is more pleasant than negativity – cultivating positivity also attracts the most qualified employees, fosters productivity and creativity by reducing stress and improves collaboration by strengthening interpersonal bonds.
How to Create a Positive Office Environment
Cultivating positivity, motivation and energizing an office of unique individuals can sometimes be a challenging task. With several different personality types, all driven by different motivators, it can be challenging to create an environment that makes everyone happy. Although rewarding productivity goes a long way, the key to a positive work environment goes beyond fair monetary compensation and benefits. Employees feel the happiest, most loyal and most motivated when working for companies that emphasize positivity and virtue through the following practices.
Support– You can lead by example, encouraging employees to support one another in difficult times, by being supportive when you notice an employee who is struggling.
Forgiveness – Employees feel they have your support when they work in a culture which overlooks blame, quickly offers forgiveness and focuses on solving problems rather than disciplining those who created them.
Gratitude – Be sure your employees know you appreciate all that they do. Recognition (beyond the paycheck) is a potent motivator and quickly spreads positivity.
Respect, Trust and Integrity – Employees should never feel that their values are compromised by doing their best in their jobs. Create policies and procedures that protect your employees and that reflect a workplace with these values.
Inspiration – Give employees room to be inspired. In a happy environment, you might be surprised by what your staff's creativity can accomplish.
Create the Best Version of Your Professional Self with a Perfect-Fit Position
An Apex Staffing professional can show you how to find a job you love with the type of positive workplace culture that encourages you to be the best employee you can.
If you're looking for a new job, check out our Job Openings page + to see what's available. Apex Staffing specializes in connecting talented job seekers with high-quality, local employers. Our service is completely free for job seekers and we are always accepting applications.