7 Tips for Creating an Appealing Resume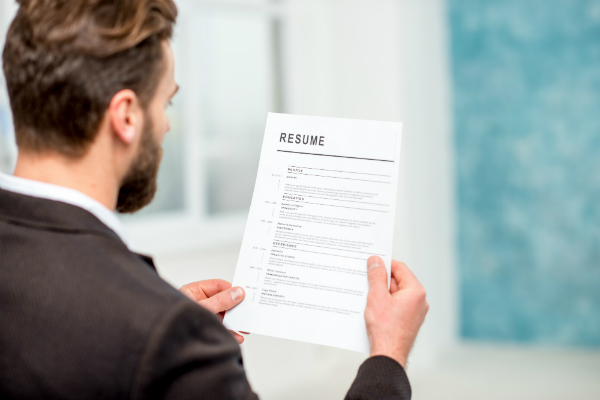 You might know you are the perfect candidate for a job opening, but only a resume with the right combination of visual appeal and content will land you an interview. Use these seven tips to showcase your best self through your resume.
Your resume is often your first opportunity to make a positive, memorable first impression during your
job search in Little Rock
. Successful job applicants are those who make their resumes a priority and use the space to effectively showcase their talents. Learn how to make your resume stand out by considering the following seven tips to help you put your best foot forward.
1. Visual Appeal
Basic black on white is the time-tested standard in resume design. Your resume may disappear into a pile if it looks like the others. Elevated resume design has become more acceptable. Take into account the industry in which you plan to submit your resume. Creative industries are more open to color, while a resume for a position in finance should remain fairly conservative. If you need help designing your resume, try a free online template or search templates in Microsoft Word.
2. Stellar Content
A pretty resume isn't enough without good content. A nice looking resume with little content only exacerbates a lack of experience. At a minimum, your resume should include: education, internships or apprenticeships, employment history, work experience and positions, volunteer experience, notable accomplishments, awards, certificates, licenses, references, and memberships or professional organizations. Pay attention to the language you use to describe your experience, and include as many strong words, such as the following words from Forbes.
3. Clear, Consistent Formatting
Choose a readable font, sized between 9 and 12 points. Bold and italicized text can be used to highlight job positions, titles, or dates. However, if you use these styles, be consistent. Align margins and tabs consistently, as well.
4. Readability
A resume should be easy to read, and especially easy to skim. Make your biggest points and most relevant experiences easy to see at first glance.
5. Include Links
Resumes today are often submitted electronically (in PDF form). This allows applicants to include hyperlinks to relevant content, such as personal websites, LinkedIn profiles, or online portfolios.
6. Career Highlights
Include a section which summarizes any work highlights. Let your potential employer know where you really shine by including descriptions of your influence and part in any major accomplishments.
7. Contact Information
Last but not least, remember to include your contact information clearly at the top of your resume. Your new employer will need to know where to contact you to schedule an interview.
If you're looking for a new job, check out our Job Openings page + to see what's available. Apex Staffing specializes in connecting talented job seekers with high-quality, local employers. Our service is completely free for job seekers and we are always accepting applications.